More and more bank owners and managers are aware of the benefits of implementing mobile marketing as part of their business strategy. According to the 2018 Guide To Financial Marketing by Jim Marous, the first of the top 3 strategic priorities for the banking industry is to redesign and enhance the digital experience for consumers. Empowering Bank apps with geolocation will help bank managers to understand customer journey online and offline and provide more personalized banking services while increasing customer experience.
Retail banks can deliver personalized banking services based on a user's geolocation, behavior, available balance, profile and other client attributes. Moreover, they can send location-aware messages to notify clients about their loyalty program, surveys and new financial products and services.
Here you have 5 ways location-based services can be used to improve retail banking experience:
1) Enhance the bank experience for the "
branch lovers
"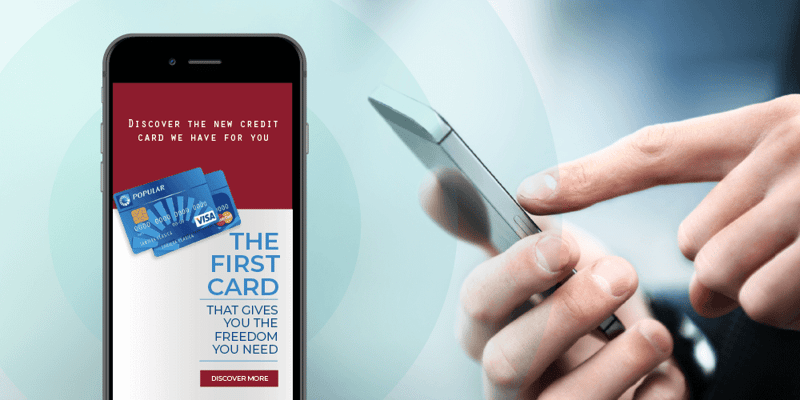 Using beacons or Wi-Fi beacons, customers who arrive at a branch can receive a personalized welcome notification, providing clients with their last transaction details, available balance, and other personalized banking services. The Bank app can also assign a queue number to the customer and when their turn arrives, the client can go and interact with the Bank Agent without the inconvenient of standing in the queue.
Examples of campaign actions:
Welcome message when entering a branch.

Announce new products at the right moments.

Surveys about the branch service.
2) Increase cross-selling and upselling opportunities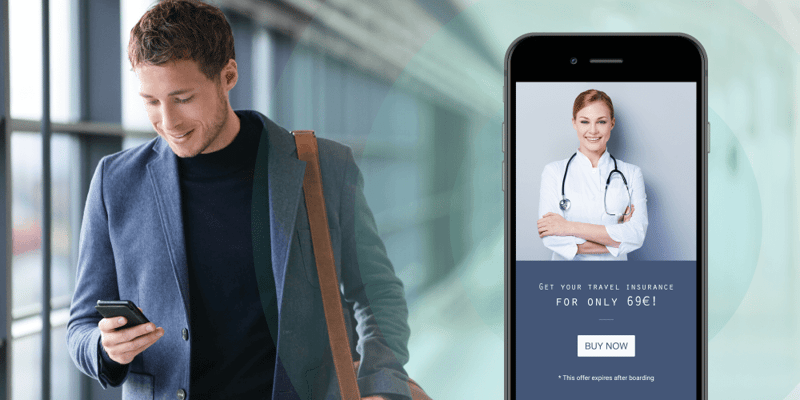 Using geofencing and the client profile, the bank app can promote financial services outside the branch bank in a specific point of interests, for example, airports, touristic zone, museums, shopping malls, amusement parks, events, etc.
Examples of campaign actions:
Promotion of travel insurance at the airport.

Offer credit option when a user enters a shopping.

Offer car insurance when a user visits a car dealership.
3) Encourage credit card usage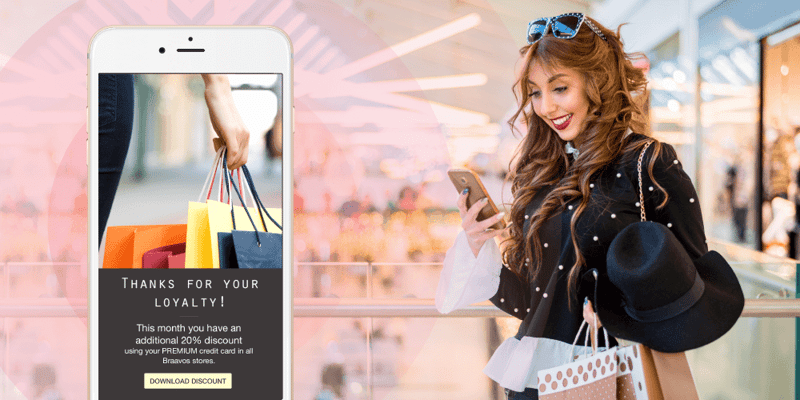 One of the main challenges for the banking industry is retaining clients, as it has a lower cost than acquiring a new client. Using location-based marketing services, bank managers can increase the use of a credit card by promoting offers when clients approach specific locations.
Examples of campaign actions:
Sending offers to users in Partners stores "As a Bank client this week you have a 20% discount on jeans".

Incentives for using credit cards and accumulate more points in the loyalty program.
4) Recommendations for a more
personalized banking services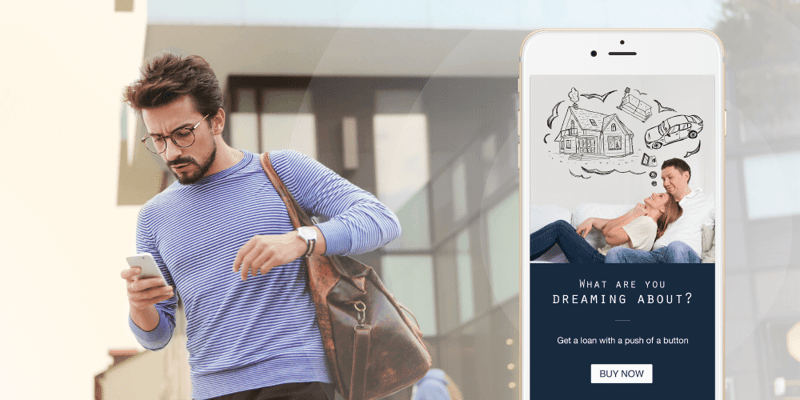 Embracing the power of location insights and the potential of artificial intelligence provide more personalized banking services. Nowadays, more and more financial institutions apply these technologies to get a deep personalization, reduce costs and enhances the overall banking experience.
Examples of campaign actions:
In-app personalized recommendations based on customer profile and its interactions inside the app. For example, personal loans, health insurance, etc.

Recommendations of financial products according to customer profile and its context.
5) Profile data enrichment with geolocation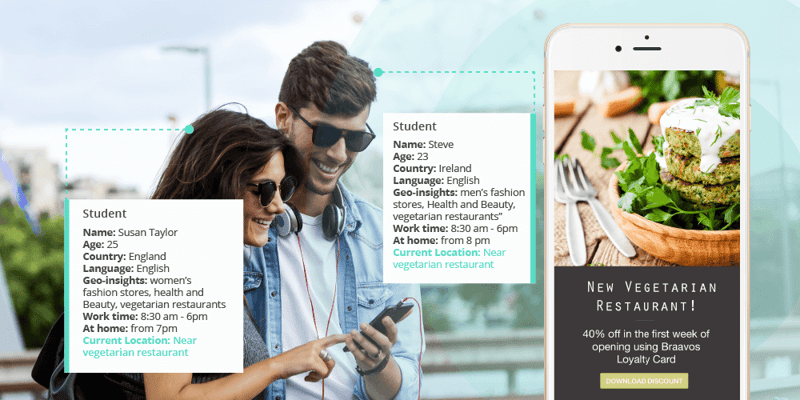 Understanding customer's decision journey across physical and digital channels banks can build meaningful long-term relationships. This increases the chance to retain customers and enhance cross-sell and up-sell opportunities. Using geolocation, bank managers can enrich the client's profile and use them along with the CRM system to get advanced customer segments making possible to highly target customers with personalized banking services.
Location-based marketing platform allows bank managers not only boosts revenue streams with personalized banking services but it enables banks to achieve physical and digital integration.