In the last MWC18 edition we met with some of our Partner and Collaborators and we had the opportunity to interview Pole Star, Ogilvy, Proxera, SlashMobility, and Boira. We talked about who they are, why they decided to work with MOCA and the projects we have with some clients.
If you are interested in Mobile Enterprise Solutions and Retail technology, keep reading because you will discover amazing technologies and agencies. Let's take a look at these 5 enterprise solutions and their business cases.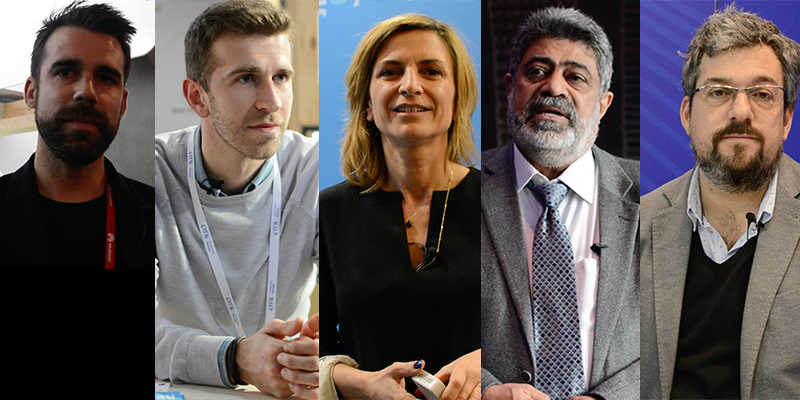 Pole Star
Pole Star based in France and in California, provides highly accurate, easy to setup and scalable Indoor Location Services including indoor positioning, geofencing, people-asset tracking and location analytics. For those organizations that are looking to move beyond putting together simple floor plans for retail locations, Pole Star, provides systems that address an array of critical functions. Anybody wondering what the most intelligent way to configure a retail venue is or how to make a building smarter, Pole Star can address those questions in a sleek business intelligence package. Check out their business solution and a business case study in the retail industry.
Ogilvy
Ogilvy is an international agency that has presence in more than 200 countries. Two years ago, Ogilvy Barcelona decided to launch its corporate accelerator, Ogilvy Upcelerator. Such has been the success of the initiative, that the WPP Group has commissioned the office to export the model to NYC, Singapore, and London.
Successful companies require plenty of creativity. But they also need to know what they do and how to tell the world about it. And that demands the kind of experience that Ogilvy has: varied, comprehensive and global. They work with the best professionals in the marketing and communications industry to develop your brand and equip it with all the necessary tools to stand out and differentiate. Discover their recent business case in the automotive industry.
Proxera
Proxera is a Digital and Proximity Marketing agency based in Dubai. They have a skilled team of innovative professionals and marketing experts that collaborate with clients to cultivate powerful ideas and help realize them through engaging brand experiences. Their Proximity solutions help create highly targeted campaigns that are measurable and provide real insights into customer behavior.

The Proxera company is part of Excellence Solutions Consultancy DMCC with offices in UAE, KSA and soon in UK and has exclusive partnership agreements with pioneering technology and solution providers across Europe and North America
SlashMobility
SlashMobility is a Barcelona based company that provides its expertise to companies that want to develop their mobile strategy providing value from the conceptualization phase of the project, through the development and maintenance of mobile solutions.
Large companies that have difficulties in conceptualizing and developing innovative mobile marketing projects can now find a solution. This Mobile Corporate Solutions company provides its expertise to companies that want to develop their mobile strategy providing value through 360º mobile services such as Training, Design, Software Development & IT Recruitment. Check out their business solution and a business case study in the football club industry.
Boira Digital
Boira Digital is an emerging player in the Retail technology sector. The company has developed its own POS software, the PROPPOS to provide digital solutions that allow retailers to offer an omnichannel experience. The Boira Digital team presented its latest product: PROPPOS FAST PAY, an automatic cash desk that through artificial vision, biometrics and a mobile app recognizes the products and the customer and charges them automatically. Watch the video and see the full demo.