The digitalization of physical places also applied to Hotels and Resorts and as for retailers, the use of location technology plays an important role in improving the guest experience while increasing cross-selling and up-selling opportunities.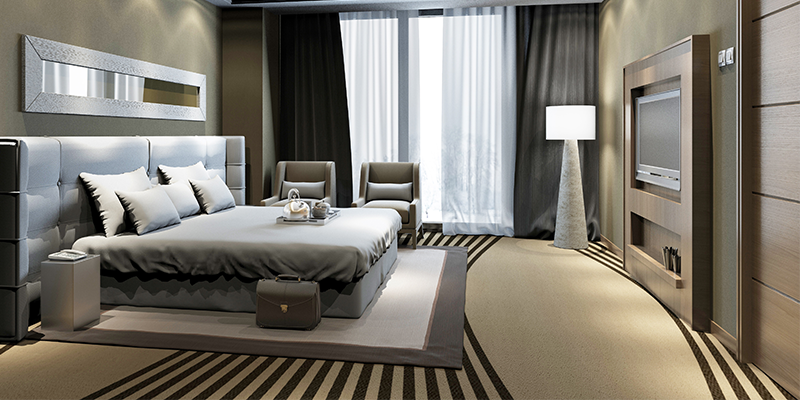 Geomarketing for connected travelers
Today's travelers are mobile and looking to act quickly. Geomarketing is an effective way to reach and connect with your audience through mobile at scale. It incorporates location intelligence in order to improve audience segmentation and the delivery of personalized messages.
The most common location technologies that can be used to implement this strategy are geofencing, beacons and Wifi. Geofencing is an example of a real-time geomarketing tactic that uses geolocation data to target users within an established geographic area and delivers content based on where they are or on what locations they have previously visited. On the other hand, we have beacon technology which is very useful to microtarget users. It used the same principal of geofencing but for a small geographical area such as a room or a specific zone.
For its part, Wi-Fi access points can also be used as beacons, a mobile app can detect when a user enters or leaves the Wi-Fi signal area and trigger proximity actions. Moreover, the data provided by location technology are key to multiply the efforts made by Hotels and Resorts. Using location data, you can discover similar profiles and identify if guests are on a business trip, leisure, or if they are local, in order to provide them better services and personalized experiences during their stay.
From geofencing to beacons, location-based technology is opening up a world of possibilities for hoteliers but it needs to address specific needs of guests in order to create effective campaigns.
How Hoteliers can use geomarketing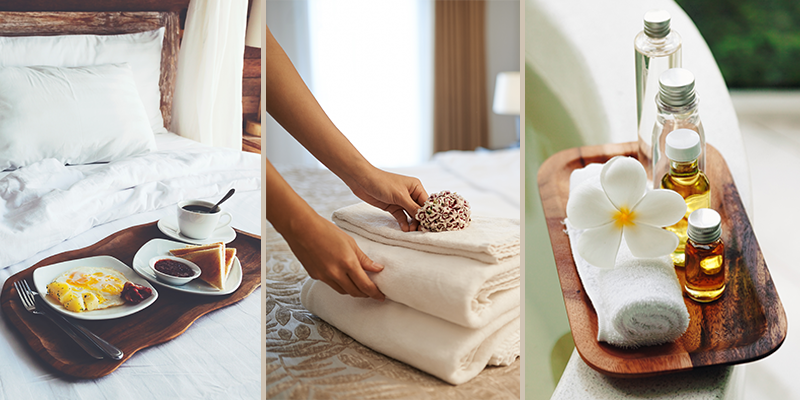 Now, Hotels and Resorts can interact with guests in ways that haven't even thought about and everything because of mobile apps and location technologies. For example, with the use of a hotel app, guests can receive contextual-triggered notifications from the moment they enter the lobby. Welcome messages, in-room food options, coupons, spa and massage offers and room upgrade opportunities are some examples of location powered campaigns that can be used by marketers to engage with hotel guests.
By placing Bluetooth sensors such as beacons at the pool, bar, restaurant, lobbies, and other areas, Hotels owners can identify the most visited zones, the time spent by guests, so they can adjust the hotel's offers and improve the overall guest experience.
Geomarketing can also be leveraged using geofencing or Wifi access points. They can be applied to understand the guest's behavior, so hoteliers will be able to know what are the best time frames and physical touchpoints to engage them more. For example, an easy metric could be how much time of their stay the guests spend inside the hotel vs the time guests spend outside the hotel.
Some examples of the use of geomarketing in Hotels and Resorts:
The James Hotel
This chain of hotels developed a beacon-enabled app an app to give hotel guests a better experience providing location-based alerts for activities or shopping. In fact, the hotel app offers the possibility to check-in, check-out, order a room service or to communicate with the front desk.
Hilton Worldwide
Location technology plays a central role in Hilton's Hotels. They partnered up with a music streaming service Spotify and a concert promoter Live Nation in order to increase brand loyalty. The Hilton's members were able to receive special offers for concert experiences as well as curated walking tours of Hilton locations via Spotify.
Starwood Hotels & Resorts
Starwood is hyper-focused in understanding their consumers' needs, preferences, and pain-points. For example, the check-in process is time consuming, inefficient, and redundant. To address this issue, Starwood leveraged the use of beacons, to enable keyless entry. Currently, the keyless entry lives within the Starwood mobile app along with many other guest features.
The evolving demand of connected travelers for more personalized experiences are pushing to Hotels and Resorts owners to embrace new technologies. But, to get a full adoption of location- based technologies, geolocation and beacons need to address specific needs and solve hotel's guest and staff pains.