Today, more and more Shopping malls owners and managers have moved into the mobile space. Being aware of the benefits of mobile marketing, they have developed their own mobile apps in order to fulfill visitor experience while shopping. Moreover, by adding location technology to the mobile app, the shopping mall can increase engagement with visitors in a relevant and contextualized manner.
Shopping malls can deliver personalized messages based on a user's location to points of interest, offline-online behavior, and profile. They can send location-aware messages to notify visitors about new stores, offers available, events, and the latest movies at the cinema. Location-aware mobile apps can also help visitors locate specific stores, restaurants, and services in the mall.
Here are 3 ways location-based services can be used to increase the shopping mall's profit margins:
1) OUT-SITE ENGAGEMENT
Mall traffic is dwindling across the world, and thousands of stores are closing as consumers spend more at Amazon.com. Location marketing campaigns can be used to lead and direct the shopping mall app visitors while increasing brand awareness.
Examples of campaign actions:
Reach visitors in the surrounding areas and attract them to your shopping mall.
Announce new stores, restaurants, special events, etc
Retarget visitors who have already engaged with your campaigns or visited the mall to re-engage them with incentives.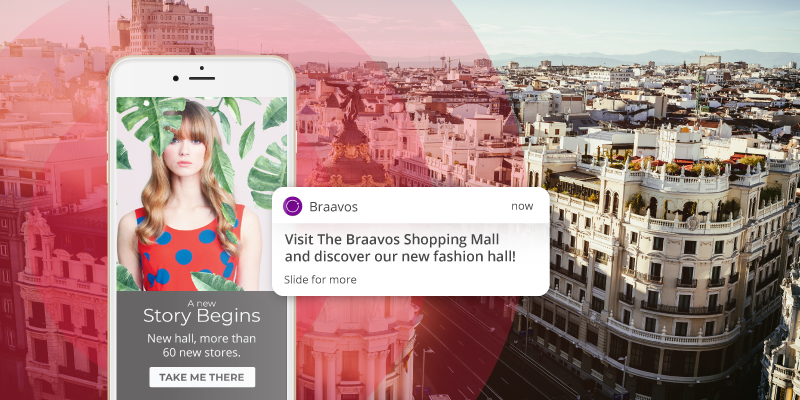 2) ON-SITE ENGAGEMENT
Shopping malls attract large crowds so they need to evolve their offering by defining a clear value proposition for both visitors and retailers. Using location marketing services, landlords and shopping mall managers can increase both visitors and retailers experience by providing better services.
Examples of campaign actions:
Drive footfall traffic to stores, restaurants, cinemas, etc. with promotional campaigns
Deliver information about services at the mall (ex. personal shopper, kindergarten, etc)
Display wayfinding maps to guide visitors through the mall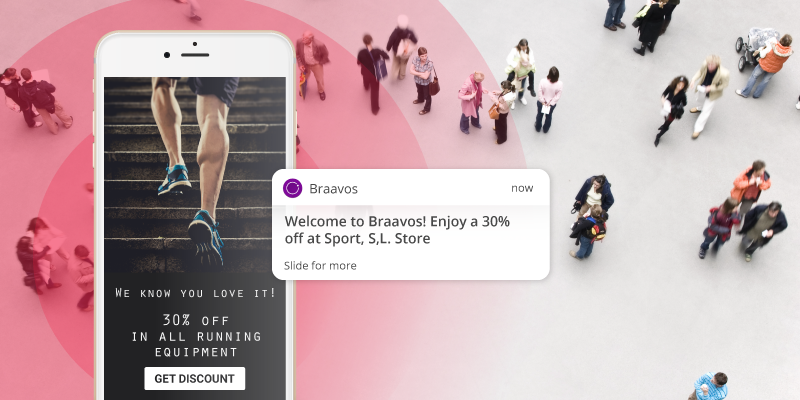 3) ENCOURAGE VISITORS LOYALTY
Location technology gives shopping malls significant data insights about their visitors such as the time they spend inside their venues or how frequent their visit the shopping mall, what kind of retails they usually visit (for example: fast food restaurants, healthy restaurants, luxury brand stores, non-luxury brand stores, etc.). Using this information wisely shopping malls can increase customer loyalty and the monetary value of each visitor.
Examples of campaign actions:
Reward customer loyalty and stimulate loyalty card usage using gamification
Promote shopping loyalty card based on the time the visitor spend on your shopping mall
Increase brand engagement and social sharing using loyalty metrics (ie:how frequent they visit your site)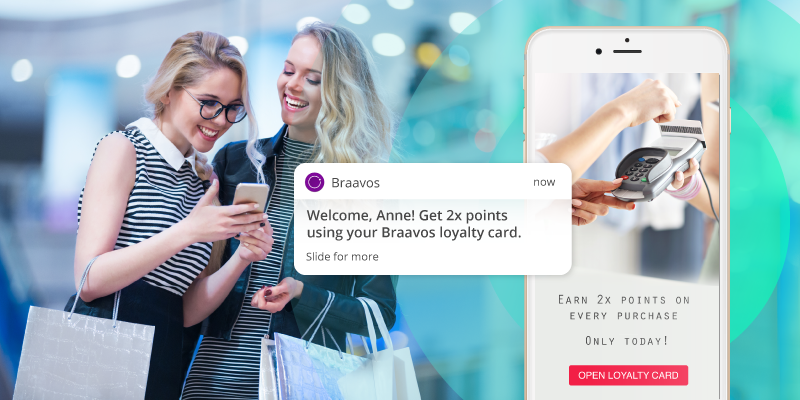 A location-based powered mobile app for shopping malls, not only drives primary revenue sources, such as retail sales, food and beverage purchases but it also enhances the shopping experience.