Although it's not quite over yet, 2016 has been one of the best years for the proximity marketing industry and we believe 2017 will be amazing for all of us!
In 2014 and 2015 we saw how brands and retailers hold discussions about beacon's adoption and how few companies run out beacon pilot projects who addressed the first challenges of beacon's implementation and deployment. This year, we saw how location-based technologies are being used in different industry verticals, and how large-scale deployments have been increased.
Today proximity marketing is becoming a top priority for global marketers. Let's see a recap of some successful proximity uses cases…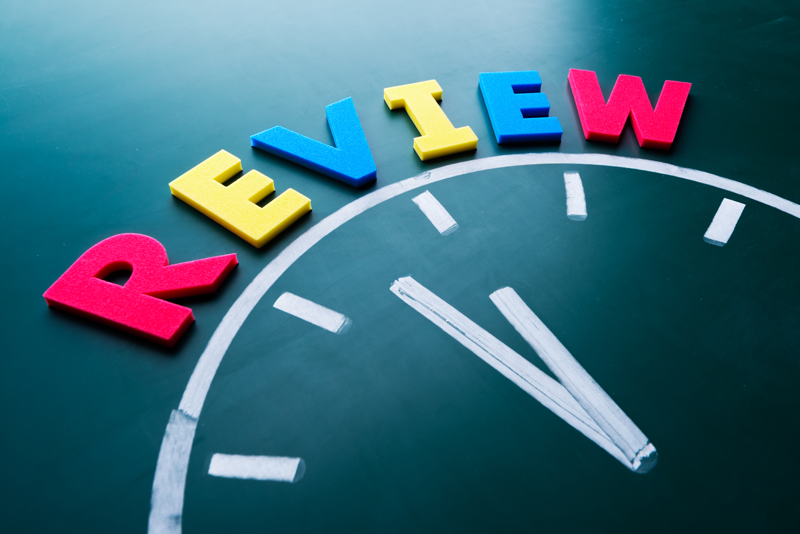 EVENTS
Mobile World Congress
Mobile World Congress (MWC) is the world's largest annual gathering of mobile and related industry. The Mobile World Congress 2016 lasted for four days and gathered 101,000 attendees from more than 200 countries and regions. The app used at MWC was powered by GSMA and designed to improve attendees experience during the event. More than 700 NAO BlueSpot beacons were deployed on the 240 thousand square meters of exhibit space in Fira de Barcelona's Gran Via venue and almost 40 million data points were analyzed during the event.
The combined solution was used in the GSMA official mobile app and website. Moreover, Mobile World Congress introduced some new features to the GSMA Event App: Indoor navigation, Intelligence networking, Fast check-in using proximity, among others.
Visitors were led through the 240,000 m2 of Fira's venue, received personalized notifications and benefited by a machine-learning recommendation system dedicated to enhancing networking. Moreover, exhibitors were able to connect with attendees and bring them to their stands. Finally, location and audience analytics provided event organizers with the necessary knowledge to improve future events.
SAIL Amsterdam
SAIL Amsterdam is the largest public event in the Netherlands and the most important nautical event in the world. The 2015 edition of SAIL Amsterdam was enjoyed by 2.3 million visitors over a period of 5 days.
By using iBlio beacons with a range of over 300 meters on selected tall ships the SAIL app was able to send a proximity message with information about the historic ship at exactly the right time in the right context.
After the ships were moored the range was adjusted to trigger at 50 meters. This way visitors walking or sailing by received the right information at the right time. It was also made sure this information was only sent once a day to each visitor to avoid the feeling of spam.
When visitors came in the vicinity of an event, they received specific information concerning the event and schedule. The technology was also used to attract visitors to the pop-up stores with SAIL merchandise. Store managers could activate a beacon which would send out a coupon with a timestamp to visitors passing at times it was less crowded. Over 19% of these types of commercial message were directly opened and over 50% of these people visited the pop-up store within the given timeframe.
During the event, 8,622,816 beacon interactions were recorded. In total 71.863 notifications were sent out with 73% information about ships or the SAIL event and 27% for promotions. Over 26% of the informative notifications were opened immediately. A/B tests proved that notifications with a distinctive boat horn sound were opened 27% more compared to notifications with a default sound.
RETAIL & SHOPPING MALLS
New York City Retail
Over 60 retailers in New York participated in a campaign that aimed to increase footfall into brick & mortar stores by leveraging proximity data.
Notify Nearby is a shopping app that helps users discover the inside scoop on their favorite brands. It relies heavily on user context, leveraging both their taste and location. When a user passes by a store offering brands they love, they can receive notifications about anything from new product lines to special offers in the vicinity.
The initial results have been amazing, with 52% of passersby receiving a notification entering the stores. And at 67%, the notification engagement rate is six times more than average for push notifications.
Woolworths
To enhance customer experience with their Click and Collect service, Woolworths deployed a combination of geo-fences and beacons at their Sydney Double Bay store.
Customers received push messages when arriving close to the store asking if they wish to collect their online order. If a customer said "Yes", staff members were alerted to prepare the order and the customer was guided to the collection point. By the time the customer arrived at the collection point, the parcel was ready for pick-up.
In the three-month trial, the retailer halve customer service time and improve operational efficiency. Additionally, Woolworths delivers relevant content to customers based on their location in the store. This increased in-store sales and improved customer service experience.
SMART CITIES
Visit Benidorm
Using the Visit Benidorm app and proximity marketing, visitors can receive context-aware mobile experiences during their stay by allowing them to bookmark attractions before their visit and receive alerts when they are in proximity of one. The city also generate new revenue opportunities for local businesses like hotels, restaurants, etc, by delivering personalized recommendations based on user behaviour and location.
In order to become a smart destination, the Foundation Visit Benidorm has incorporated a new network of beacons throughout the city. The beacons were placed in "strategic points" of the urban and natural environment of Benidorm, such as the Serra Gelada, the old town and the beaches. In this way, depending on the tourist location and profile (age, gender, visited places, country, language, etc), information about culture, nature, beaches, history, sports, events and leisure are displayed.
As many travelers arrive in cities without internet connection, the experiences are delivered offline using beacons as triggers. This way, tourists simply need to activate Bluetooth to be able to receive the information.
AIRLINES
Lufthansa airline
German airline Lufthansa is using Bluetooth beacons installed across Munich Airport to deliver special offers to passengers and enable them to use their mobile phone to book and buy access to its business lounge as well as purchase upgrades from economy class to business class.
For example, when customers have activated the location-based services on their smartphones, Lufthansa can refer them via the Lufthansa app to push exactly the offers and services relevant to their current location, in this case, customers in Munich received an offer for entry into the Business Lounge for €25.
Another example is a personalized offer, a Lufthansa Economy Class customer is able to purchase an upgrade for Business Class and this has already been implemented in short and medium-haul flights and is currently being tested on five long-haul flights.