According to the Proxbook Report, proximity technology is most successful in engaging attendees at sporting events in the US, but it's not surprising when you know that sports teams are missing out $1 billion a year in unsold tickets alone. So, if everyone brings their mobile phone to sports venues why not use location-based campaigns to promote merchandise or food sales during live games? Leveraging proximity technology sports organizations can reclaim some of that money while enhancing the fan experience.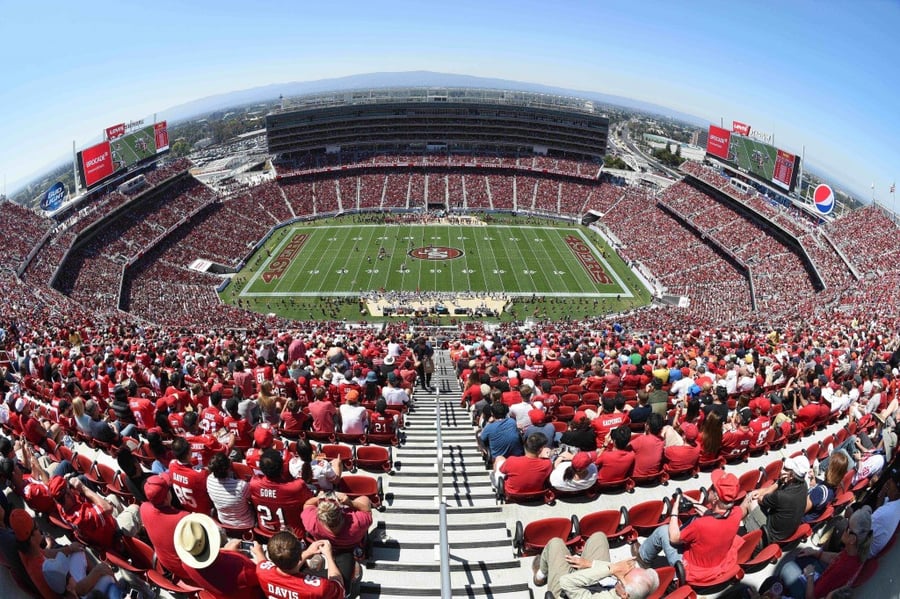 SPORTS TEAMS AND APPS: A NON-END RELATIONSHIP
Sports apps have experienced tremendous growth in the last years and it's predicted to expand by more than 60% by 2018. This means that sports teams are predestined to have a strong relationship with fans through apps. There is no better time to be engaging with sports fans, most of them are unmarried, business travelers or gaming fans.
Sporting organizations are implementing proximity marketing in their mobile strategies to strengthen ties with sports fans. The key to success is adding value to end user. One way to achieve that is sharing content that provides relevant information such as welcome messages, athlete statistics, seat upgrades or to know if there are free parking places where the sport event is going to take place.
WHAT DO BEACONS AND GEOFENCES PROVIDE TO THE SPORTS TEAMS?
Can anyone avoid marketing? And… technology? Nowadays is impossible to avoid the first and the second. Both are deeply involved. Proximity marketing devices like beacons are useful pieces of hardware which communicate with smartphone apps via Bluetooth to help sports team to increase fan loyalty.
The popularity of beacons has boost in the last years. Nowadays it's strange the stadium which hasn't deployed this piece of hardware in its area of influence. Nearly 100% of Major League Baseball stadiums in the US use beacon technology during live games to promote merchandise and food. Many retail brands often sponsor sports teams and take advantage of this kind of technology to sold out its items. It's the case of Coca-Cola, who uses context-aware messages at sports events to promote the consumption of their drinks.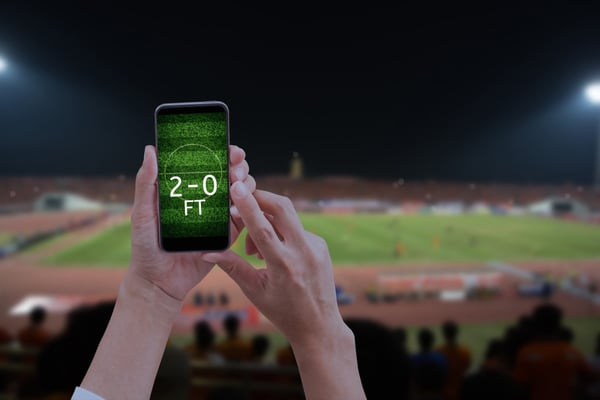 Beacons are eclipsing geofence-based campaigns because it's possible sending a message when someone is in line and there is no need that the person would be just in the fence. On the other hand, the use of geofences is a great way to convert online traffic into foot traffic. Many retail brands sell merchandise in team stores, and food brands often sponsor items sold in concession areas. With this geolocation technology, retail brands can set up geofence triggers so when a device enters, a promotion of drink and food pops-up in the sports app.
And as proximity engagement in sports arenas grows, we expect to see more brands and retailers pushing out promotional deals via beacons and geofences to drive up sales during games.
BEST PROXIMITY MARKETING PRACTICES
These use cases offer a sneak peek of what we can expect to see in the coming months and years as proximity marketing becomes an integral part of every mobile experience.
Official Pikes Peak Hill Climb
Pikes Peak International Hill Climb launched iBeacon technology to track nearby drivers. Everybody who downloaded the app could have real-time information about time race results and drivers profile. Every vehicle had a beacon installed that spreaded out every piece of news.
Levis Stadium
Considered as the high-tech sports venue yet, this 'smart stadium' is the most famous around the world because of the richer fan experience that creates by using technology. Fans could find the closest washroom with the shortest queue and order food directly by using the stadium app. It has nearly 1.000 beacons installed throughout the square stadium.
NBA Sacramento Kings
Beacons enable also personalization. Is the case of NBA Sacramento Kings which use proximity marketing in a very original way. The director of the team plans uses beacons to personalize fan experience. For example, if it's a sports fan's birthday he or she could get a special greeting from their favourite player.
The popularity of beacons and geofences among sports fans provides a gateway for influencing shopper behaviour and sales during sporting events. Teaming up with sports teams and leveraging location-based technologies, brands and brick-and-mortar retailers can enhance customer loyalty, gather data about their customers, and provide an entry point for in-store shoppers to become more digitally engaged.