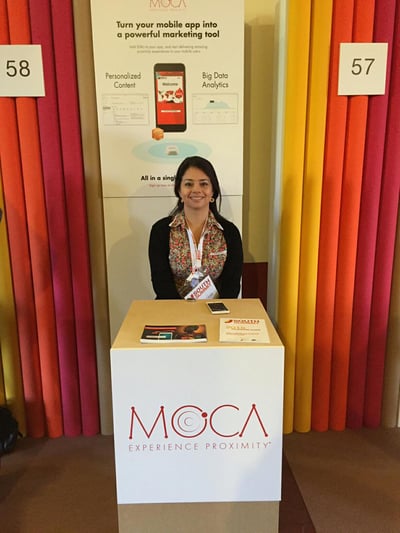 Our CEO María Fernanda González at MOCA's stand at South Summit
From 7th to 9th of October Madrid hosted the South Summit, an event that gathered the most innovative startups from Europe and LATAM.
One of the most interesting activity was The Next Big Thing . It was a pitching round were participated 100 startups selected from among 1,800 participants.
The startups had to impress the attendees during a 3-minutes pitch in order to access to the final pitching round.
Those are the categories and the winners of each one:
Digital solutions for mass markets: Habitissimo

Tech for big players: Imagga

Healthcare & Biotech: S-Biomedic

Industrial Revolution; Plactherm
MOCA was one of 100 startups although didn't make it to the final round. At the image below there is our CEO during the pitch.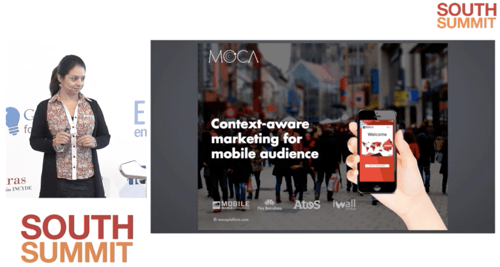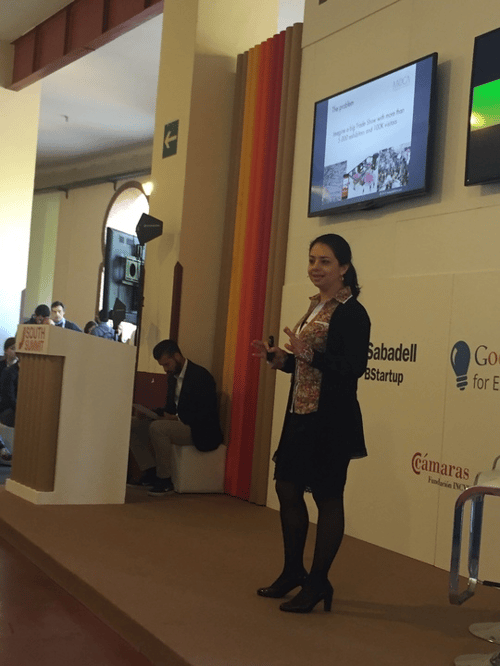 At the arena stage there were the keynotes of featured speakers such as Gwynne Showteel, CEO of Spacex, or Steve Wozniak, co-founder of Apple.
Showteel talked about innovation and the future of transportation and Wozniak explained how did Steve Jobs and him started the company and how they wanted to create a personal computer which everyone could easily use. He said if he were to start again in the technology world, he would get into robots and Internet of Things and he also pointed out that IoT would be a key factor in the future of the industry.
On average, each of the 100 startups was contacted by 3 potential investors and assisted about 12,500 people. The total amount of the portfolio of the investors was about $30,000 M .