Bluetooth beacons are being used in different industries, from retail to shopping malls, events, airports, stadiums and now for Smart Cities. We bring you this amazing success case to show you how beacon technology and location analytics can be used to improve citizens' lives.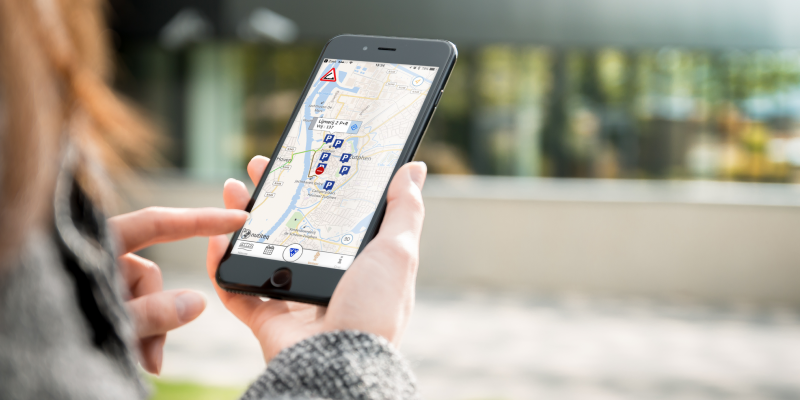 Zutphen, located in the province of Gelderland, along the Berkel and the IJssel rivers, is one of the oldest cities in the Netherlands. The city has a population of 47,423 and a rich history, many traces of which can be seen in its center. Churches, parts of fortifications, stately warehouses and merchant homes are still around to be admired. This beautiful architecture forms the backdrop for a lovely mix of shops, restaurants, events, and cultural attractions.
In June of this year, our partner BaleFireHQ, implemented a network of Bluetooth beacons through the city. They developed the InZutphen app in collaboration with the Municipality of Zutphen and Stichting Zutphen Promotie. The app which is available for free for iOS and Android devices.
As an important traffic junction, Zutphen is also working on making the city even more beautiful and smart. Until July 2018 there will be, among other things, extensive work on the infrastructure maintenance of IJsselkade and the Oude IJsselbrug. This work has consequences for the accessibility of the city, so in order to improve the quality of life of its citizens, the location-aware app informs people about current traffic. For instance, a citizen that is driving in the proximity of the working area is alerted via mobile app to take an alternative route. With this app, you'll always see the road closures and what alternatives you have. Also, you get a picture of the parking locations at a glance and it gives you the latest news about the IJsselkade, the Oude IJssel bridge and other projects of River in the City.
The InZutphen app was developed to help people to minimize inconveniences, guide traffic properly and inform people about events and activities of the city. It provides citizens and tourists a new way to experience the city, making it smarter and interactive.
Some awesome functionalities you will find in this app:
Current overview of events and activities in Zutphen.

Direct insight into road closures and diversion routes.

Notifications for the fastest routes, activities, traffic jams...

Clear overview of available parking locations with the number of free places (if this information is available).

Direct navigation to the desired parking space.
Want to learn more about the project? Watch this amazing video and let us know what do you think!
If you visit Zutphen, don't forget to download the InZutphen app: it will provide you with the information you need at the right moment, at the right place. Discover and experience Zutphen in a new and interactive way!