Although it's not quite over yet, 2017 has been one of the best years for implementing location-based marketing projects. This year, we saw how location-based technologies are being used in different industry verticals such as Smart Cities, International Conferences, Shopping malls, and how large-scale deployments have been increased. Read on to find out if your favorite post made the Top 10 list…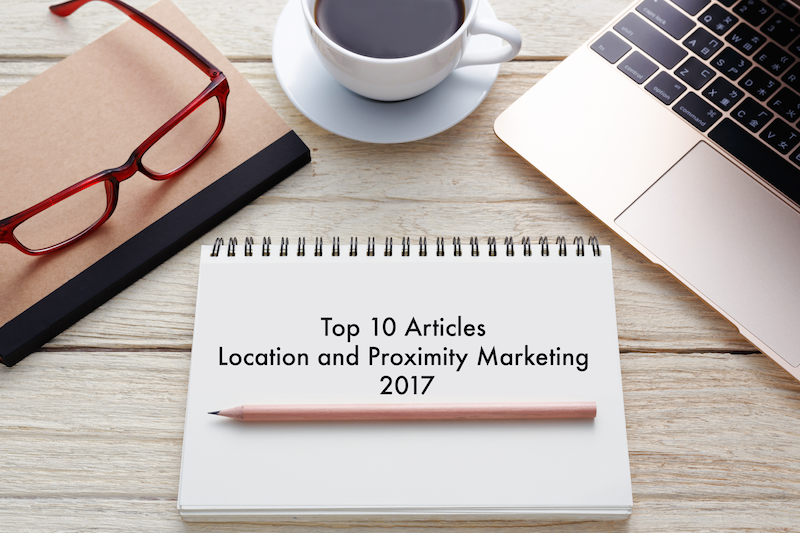 Now is the perfect moment to review and understand what we are doing well and what might be improved next year. To start with, we have prepared a top 10 list based on the most read articles and what we consider a must read to the community. It will be a quick refresher on which topics and location marketing technology articles have been the most interesting this year on MOCA blog.
Here's why our list of "must read" can help you out:
Proximity marketing is becoming a top priority for global marketers, so

you'll

discover the key topics that have sparked interest and are "hot right now"

in location-based marketing.

Many of our posts talk about

how to apply location technology in different verticals.

As a Big Data location-based marketing platform, we are constantly improving our software, so you'll stay ahead of competitors

knowing the most advanced location marketing tools.
Convinced? Let's see the list of our top ten most successful articles…
As you can see, this year's top ten is full of practical examples of how to use location technology and proximity marketing in different verticals such as shopping malls, events, smart cities, banking, among others, with a clear focus on how to fit your marketing strategy with technology.
Remember, the end of the year is the ideal time to catch up!