During the WWDC19, which was hosted in San José, California, from the third of June to the seventh of June, Apple showed us the future of iOS. There are many features, most of them bringing quality of life to the user, but two stood out especially for the Marketer: single-use randomized email addresses and a reviewed location permission policy.
How can iOS13 affect the user data you capture from your App?
Single-use randomized email addresses can be created easily in iOS13. It will create a relay email address that will send all the messages to your official email address, but the app will only see this single-use randomized email address. For the Marketer this means that the email, field commonly used to identify a specific user over different channels, becomes less trustworthy. The impact has to be assessed per business, but it's not a small change.
New Location Permission modes and general privacy improvements in location. This one is very important if your app's added value is geolocation. Apple has created a new option, called "allow once" and it's aimed at users that want added privacy options and lowers the bar for users that want to give location permissions in your app a try. They also added a nice feature that transparently shows the user what location data is collected. This is done over a map overlay and explains the location points gathered by the app in a plain and clear manner, helping the user understand what location data is being captured. See images below: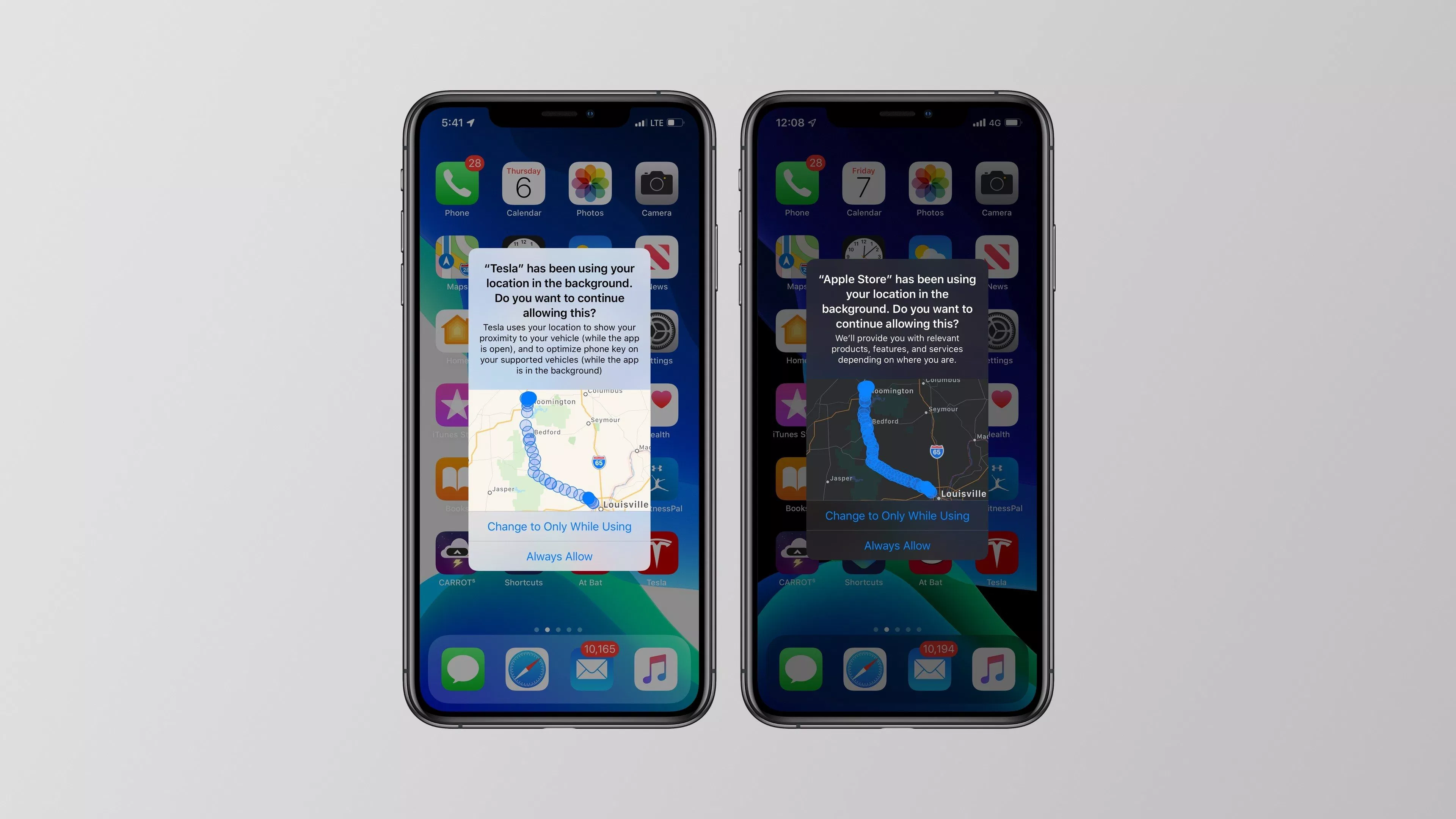 Now, more than ever, users will need to understand the added value that geolocation is offering them in order to choose the setting that the business expects: more efforts on user education will have to be done by marketing and dev teams in order to reach business goals.
On a side note, Apple's Craig Federighi said that "We're shutting the door on that abuse as well." regarding Wi-Fi and Bluetooth abuse in order to gain user location information. Changes to their APIs will likely affect some businesses that gathered such information and acted upon it.
We have created a quick video to explain you better the new location permission modes and the general privacy improvements in location. Enjoy the video!
This WWDC has let us know that privacy is a key concern for Apple and iOS13 is changing the rules of the game.
iOS 13 release date schedule:
June 3: iOS 13 beta 1 and first look at WWDC 2019
July: iOS 13 public beta release date for adventurous testers
Early September 2019: iOS 13 Golden Master (final dev beta)
Mid-September 2019: iOS 13 likely to launch with new 2019 iPhones
Are you ready for iOS13?