The 9th edition of the Smart City Expo World Congress was celebrated in Barcelona, from 19th to 21st of November, congregating cities and companies that are committed to building a better urban future.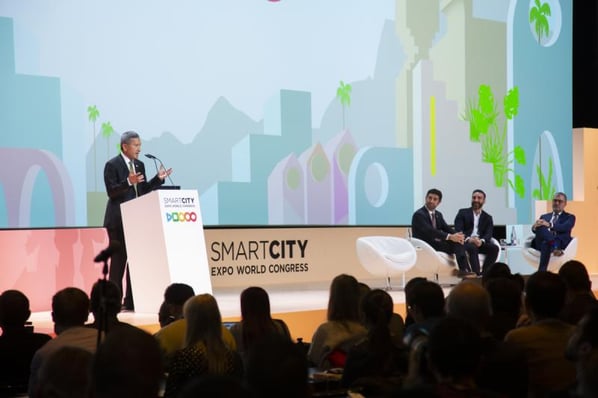 Smart City Expo World Congress focuses on three fundamental values: social inclusion, sustainability, and empowerment. With the focus on these core values, the event created an environment in which experts from around the world could understand and reflect on smart urban innovation, establish partnerships, promote social innovation and identify business opportunities.
The Smart City Expo 2019 closed with these important numbers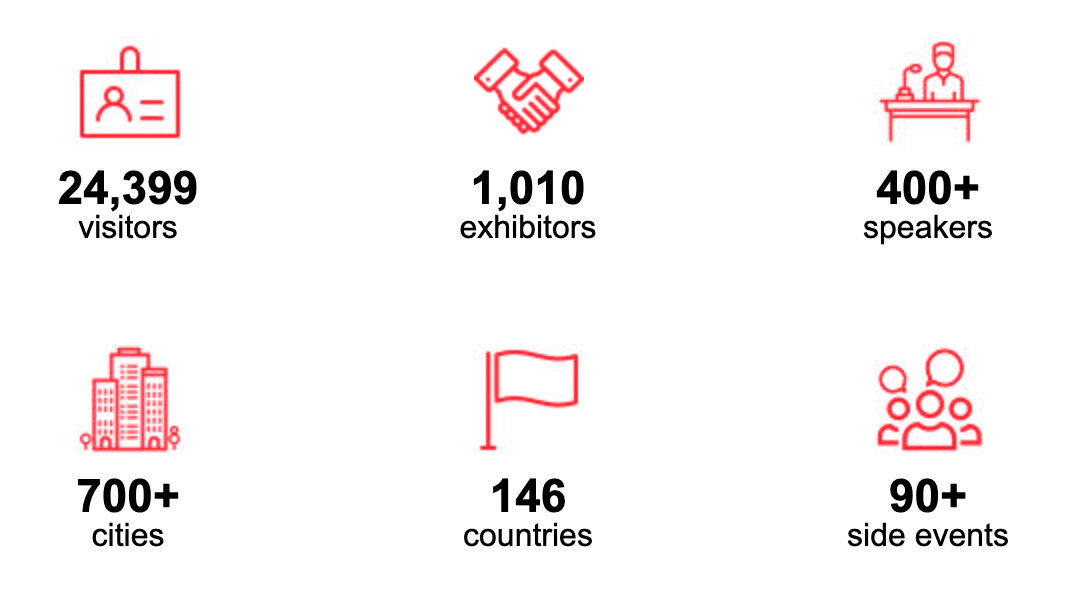 MOCA provides a technological platform and services that enable cities and destinations to:
Build a one-to-one communication channel between cities and people. Enable citizens to participate and express their opinions, report an incident to the city control center, engage in municipal activities and services or engage tourists with personalized city recommendations.
Leverage mobile smartphones, location, and IoT sensors to collect real-time user data. Analyze digital and physical interactions between cities, people and environments, supporting government mangers to understand mobility patterns, predict behaviors and adapt their services to new demands and needs.
Ensure GDPR compliance and user-friendly consent management when handling privacy data protection and artificial Intelligence-based personalization tools trade-offs.
"At MOCA we believe in putting technology in the service of people. The mobile technology integrated with smart city infrastructure and urban services are must-have drivers of change required to help to resolve existing challenges, making cities more accessible, interactive and discoverable."
MOCA Smart City solutions streamline results by reducing the need for multiple vendors. Our comprehensive suite of products and features ranges from CMS for Web and App, Booking Engine, Recommendation System, Location Intelligence, Campaign management, and cross-channel integration with CRMs, IoT sensors, and external APIs.
MOCA for Smart Tourism
MOCA boosts the economy of destinations helping tourism managers to increase their productive capacity and forecast demand of tourism, adapting the offer to new demands and needs.
MOCA for Smart Tourism provides a powerful promotional tool helping destinations to connect with tourists. We can turn a simple tour into a guided tour, recommend the most original places using personalized experiences based on their individual needs and interests so that, tourists can enjoy everything a city has to offer.



MOCA for Smart Governments
MOCA helps governments from emerging regions cities and countries to lead social disruptive innovation, make decisions based on city data and to create user-focused services with total control over investment.
MOCA combines AI modules with big data technologies seamlessly interconnecting the city with citizens providing a smart and interactive communication tool.


Our solution is simpler, more convenient, and less expensive for governments. We provide a scalable cost-effective smart city solutions based on artificial intelligence, big data, and location technology that can be deployed anywhere.
To learn more about our Smart City Solutions, please contact our experts!